TDC100 Handheld Data Controller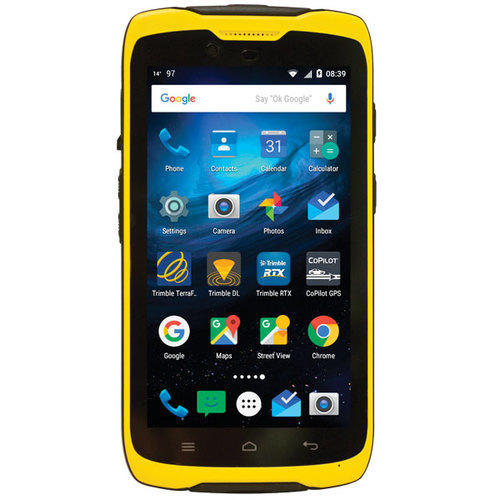 Carry just one device
A smart investment in just one device, the Android-based TDC100 handheld integrates an array of powerful features. Providing photo capture, a high yield GNSS receiver, and integrated 4G LTE cellular modem and voice call capability options*, the TDC100 handheld is the perfect solution to increase the productivity and communication capabilities of your workforce.
*4G model
GNSS data with Trimble confidence
Collect precise GNSS data.
Better GNSS capability than standard smartphones.
Provides up to 1-2 meter positioning accuracy in real-time.
Supports GPS (plus GLONASS, GALILEO, or Beidou) constellations as well as SBAS capabilities to leverage improved real-time accuracy.
Ultra-reliable and efficient in the field
Android OS 6.0 "Marshmallow".
Download and install apps, including Trimble TerraFlex™ and Esri Collector, from the Google Play Store, even in the field.
Run customized apps unique to your organization.
Take photographs, send emails, make phone calls*.
IP-67 environmental rating protects the device from dust and moisture ingress as well as shock, drop and vibration – without the need for an additional protective case.